During the month of December, I've had friends and clients asking me on an almost daily basis if I 'believe' in New Year's resolutions. That happens every year. I have always answered that I do not believe there is any lasting impact of resolutions. This conclusion is based on what I have seen from data collected in the fitness industry and my personal experience.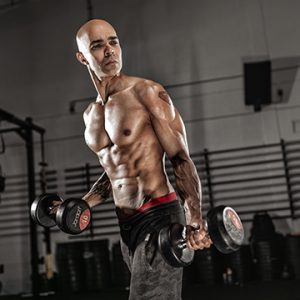 But this year, the question stayed in my head and I have been searching for a more relevant answer. An answer that would help people to change their perception and hopefully reshape their actions regarding New Year's Resolutions and other personal objectives.
Finally, after receiving an article from the super Dr. John Berardi, Ph.D., whom I've had the privilege to learn nutrition coaching from last year, I have found the last missing ingredient for the answer. So here we go –
Starting afresh after you lose your way is a really comforting thought. Hundreds of years old religious rituals have exploited that desire in us. In my opinion, this is the main reason New Year's resolutions are so popular. They sound so acceptable after the unnecessary indulgence-fuelled holiday season.
Whether it's tomorrow, Monday or the first of January, hitting this imaginary 'PAUSE BUTTON' gives you a powerful and instantaneous sense of relief.
This perceived relief is compounded by the illusion that if we 'start fresh' later, we can finally find the magical 'RIGHT TIME' to begin and get it right this time.
In our era, it feels like you need to be superhuman to be able to improve your eating and exercise habits while you're in the midst of firefighting work related stress/ going on vacation / raising small children / celebrating party season / managing financial stress etc.
This also explains why there are so many 21-day this and 90- day that soup diets, fasting systems and celebrity fitness programmes.
After all, who believes that one can focus on such a strict resolution for more than 21 to 90 days even with an all-out effort?
But what do these super intense diets and programmes teach us?
Their Answer:
How to get slimmer within a very short non-representative period of your life.
But, in my opinion, the biggest problem with this "fresh start New Year's resolution" is that this pause-button ONLY BUILDS THE SKILL OF PAUSING. And even worse, this skill quickly turns to habit.
My question for you is what they don't teach you and why do they all fail?
My answer:
THE SKILL OF GETTING FIT (AND STAYING FIT) IN THE MIDST OF A NORMAL, COMPLICATED 'HOW IT REALLY IS' SORT OF LIFE.
It's not about willpower. IT'S ABOUT SKILLS.
Many people can get slimmer under weird, tightly controlled, almost lab like scenarios that can be maintained for a very short period of time. This can last until that person runs out of gas and crashes. And, in my experience, the crash is generally ugly.
What we need is to build THE ABILITY TO GET FIT AND HEALTHY IN REAL-LIFE SITUATIONS.
That's why New Year's resolutions do not work. Because they thrive on our instincts and have the main unintended consequence (in fact almost the opposite of their objective) of building a poor and counterproductive set of skills.
The natural and predictable consequence of having a limited skill set is short-term progress followed by long-term frustration.
Many build their fitness on a house of cards. They learn only one thing – how to get in a better shape by following a very challenging programme that only works if all conditions are perfect.
And when life isn't perfect, which is most of the time, they hit the pause button and wait for a better time, all the while losing the health and fitness they previously worked so hard for.
Does this sound familiar to you? 😉
So next time you think about pausing your healthy eating and fitness programme until next Monday or until the 1st of January, when in front of a bottle of wine or cheesecake, remember that this time is your chance to start building the skill that will really count, not only in your fitness goals, but in practically every area of your life: THE SKILL OF SUCCEEDING IN REAL LIFE SITUATIONS.
My personal strategy that you can use, is to plan ahead and incorporate the small – yes SMALL – treats that mean I do not need to wipe out of my life on my programme.
For example, The Super Bowl is coming and I am prepping for a sponsor photo shoot in March. I have planned my exercise and nutrition routines around Super Bowl Sunday during the week before and the week after to offset its impact on the outcome of my project. Living the programme and understanding that the programme needs to happen in real life formed of many small positive changes in terms of nutrition and fitness makes it sustainable and resilience to football games and whatever else life throws at us.
I hope this article will inspire you to make some positive impact on your (every day, sustainable) lifestyle!
Pn1 Nutrition Coach, L1 CrossFit Coach, Member of the PT Academy, Fitness model sponsored by BPI SPORTS, RED SERIES, Official Partners: FRESH FITNESS FOODS, ABSOLUTE PHYSIO
Winner of multiple international awards including
OUTSTANDING ACHIEVEMENT IN THE FITNESS INDUSTRY – 2016 UK FITNESS AWARDS
Four times CrossFit Open competitor and third place on the 2014 Battle of London (scaled)